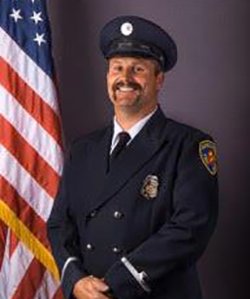 President
Shane Simpson
[email protected]
Welcome, 
We want to thank you for taking the time to visit the Apple Valley Professional Firefighters Association website, IAFF Local 4742.  We are an Association consisting of 42 members that proudly serve the citizens and visitors of Apple Valley.    
We take great pride in giving back to the community through our day-to-day interactions with the public, but also by lending our time and efforts to charitable organizations.  Reaching out and assisting our community is what makes this organization great.  Our goal is to be there when our citizens need our help the most.  Approximately 85% of our members call Apple Valley home, making our commitment to "a better way of life" even more personal.    
Please make sure to check back on our website or follow us on social media for the latest updates about your local neighborhood firefighters and our activities in your community.  We make every effort to keep both up to date and current.  You can also sign-up as a guest on this website to subscribe to our annual newsletter that will arrive in your in-box January of every calendar year.
Again, thank you for visiting our web site.
Sincerely,
Shane Simpson, President